Does Your Dog Need Manners?

Live in (or near) Kyle, TX?
We Can Transform Your Unruly Dog into a Well-Behaved Family Member
*Big results in only a month (many people see results the first week!)
A unique, private classroom for your dog.
Similar to "doggie daycare", except with learning!

Designed for the Owner Who Wants to be Involved
With Day Camp, YOU are taking an active role in your dog's education. We'll do "the hard part" by teaching them the commands, and you'll simply practice for a few minutes every day. It's so easy (and fun too)!
No overnight boarding involved, your dog will get to spend every night at home with you. Perfect for the owner who doesn't want to leave their dog for an extended period of time!
We're a Small, Local Business in Kyle
This isn't a big, corporate "chain store". We are small because we want to be! This way, we can devote our time to giving each dog personalized training and attention.
All training takes place in a home setting (like a home-based day care). We only take on a small number of dogs at a time, and a smaller class = lots of one-on-one tutoring! You can feel at ease knowing that your dog is in a safe environment with lots of supervision.
Every dog is different and has different behavior problems. In addition to teaching a good foundation in obedience, we also design an individual behavior plan for your dog. This way we can work on the issues that you want fixed! Basically, we teach the dog HOW to listen, learn, and be calm - and we get to the root of the behavior problems themselves.
No behavior issues but you want your dog to learn lots of cool stuff? We do that too!
This Successful Program Works!
Our training methods have been successful on all breeds of dogs for over 15 years! Big dogs... small dogs... old ones and young ones... we have been able to make major changes and give back quality of life to owners and their dogs.
We want you and your dog to succeed - so we offer ongoing support even after your dog has graduated.
Tuesdays and Thursdays...

Just bring your dog to us two days a week (Tuesdays and Thursdays), and we'll take it from there! We will keep you updated on your dog's progress and assign you homework each week – don't worry… most people find it really fun and you can do it in your free time!

All Day Learning

Just drop your dog off anytime between 8:00 and 9:00 in the morning – your dog will be in great hands learning and having fun the whole day! Then pick up at the end of the day (we'll schedule a specific pick-up time for you between 3:00 and 5:00 pm). It's so easy!

Who Can Sign Up?

Day Camp is for any dog – any breed – age 4 months and up. We only ask that the dog not be aggressive toward people or other dogs. The Academic Hound DOES work with aggression issues… but not in Day Camp. Call 512-999-1121 if you are unsure if your dog would be considered aggressive, or if you would like to inquire about another form of training instead.
The Academic Hound Difference
AKA: What we offer that sets us apart
Quality Service From a Certified Trainer with 15+ Years of Experience

All-Day Learning Experiences for Your Dog

Small Class Size in a Home Setting = Lots of Focus on Each Dog

Owner-Training Throughout Program Including an Hour Lesson at Your Home

No "one-size-fits-all" training

No harsh methods (everything is fair)

No bribery (you won't need to carry hot dogs in your pocket 100% of the time in order for your dog to do a command)
Still not sure if Day Camp is right for you and your dog? For a limited time, we are offering FREE EVALUATIONS at your own home! Meet the trainer, talk about your dog, and learn more about our programs!
The Skillful Student Program
$
675
Two easy payments of $337.50
9 Commands and Basic Life Skills

Custom plan to work on mild behavior problems
8 all-day training visits for your dog

4 Mini-lessons for you at our facility

1 Private, one-on-one lesson at your home

Email and/or phone support for 6 months

Includes all equipment you need
The Loyal Learner Program
$
875
Two easy payments of $437.50
14 Commands and Basic Life Skills

Custom plan to work on multiple and/or larger problem behaviors

Increased distraction training for added reliability
12 all-day training visits for your dog

 6 Mini-lessons for you at our facility

1 Private, one-on-one lesson at your home

Email and/or phone support for the life of the dog

Includes all equipment you need
---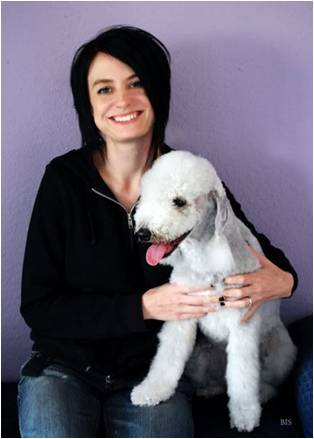 Who is The Academic Hound?
The Academic Hound is Shay Estrada. Shay is a Certified Professional Trainer, who graduated from the National K9 School for Dog Trainers in the year 2000. She is a professional member of the International Association of Canine Professionals, as well as a member of the National K9 Dog Trainers Association. She is dedicated to providing her clients the most effective solutions for their pets.